Buy Blinds Online
Article: With the continuous advancements in technology, online shopping has become a preferred method for many. It is convenient, saves time, and often offers a broader range of options than physical stores. For those looking to revamp their home or office interiors with new window treatments, there has never been a better time to Buy Blinds Online. And when it comes to online shopping for blinds, Crazy Joe's Drapery and Blinds stands out in terms of quality, affordability, and customer service.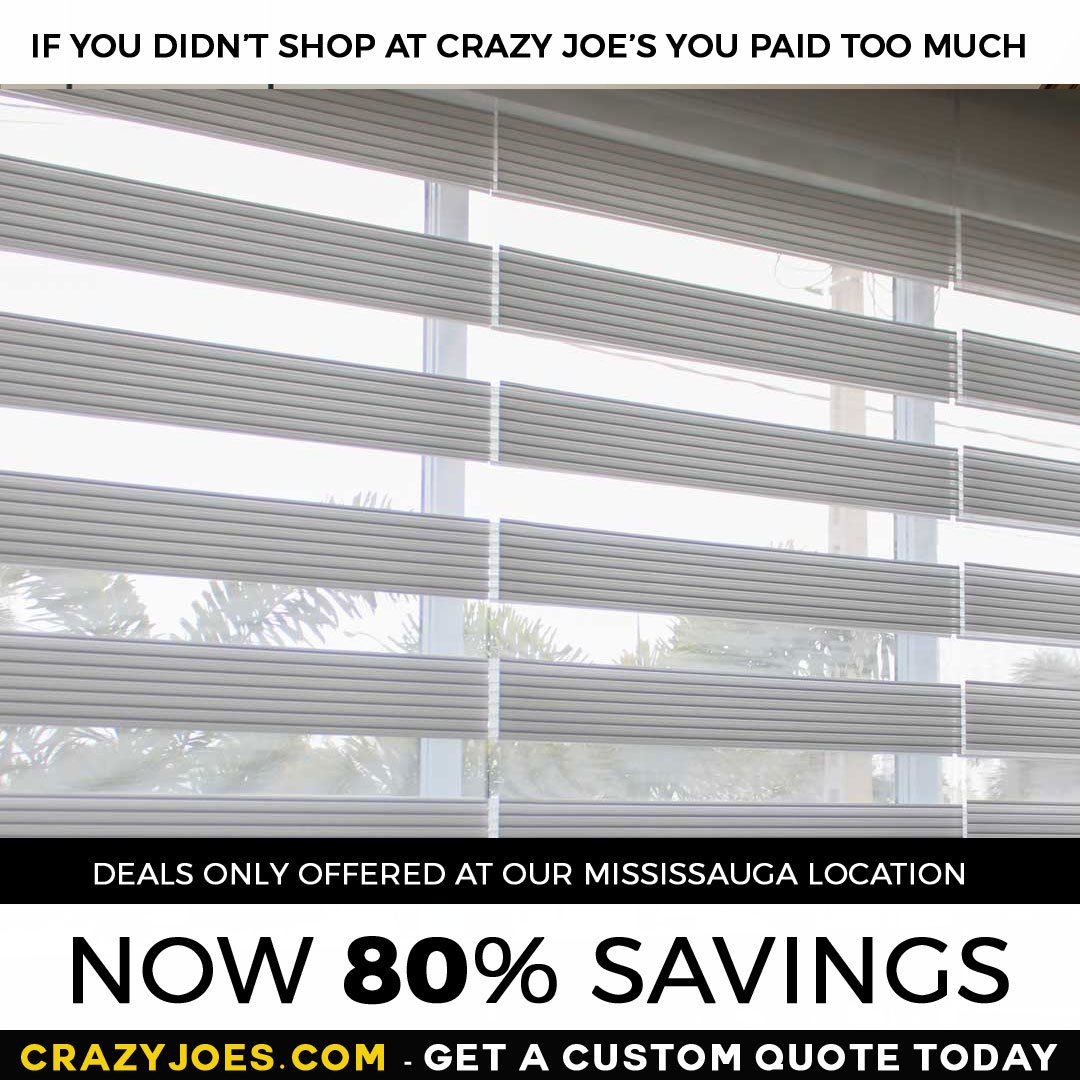 Online Shopping for Blinds
Buying blinds can be a daunting task, given the multitude of options available in terms of colors, materials, and styles. However, with Crazy Joe's Drapery and Blinds, the process is made simple and stress-free. With an expansive online catalogue of Quality Blinds Online, you can easily browse through various options from the comfort of your home. Whether you're looking for traditional wood blinds, durable faux wood blinds, stylish roman shades, or sleek roller shades, Crazy Joe's has just the right product for your needs.
One of the major benefits of opting to Buy Blinds Online from Crazy Joe's is the affordability. Physical stores often have additional overhead costs that are factored into the price of the products. However, online stores like Crazy Joe's can offer the same quality products at more competitive prices. The accessibility of Affordable Blinds Online has never been more straightforward, and Crazy Joe's is dedicated to providing quality blinds that will fit any budget.
 Quality Blinds Online
Aside from the cost-effectiveness, another reason why many people opt to shop at Crazy Joe's Drapery and Blinds is the ease of shopping. The user-friendly website allows customers to sort by product type, color, price, and size, making it easier than ever to find the perfect blinds. And if you're not quite sure what you're looking for, Crazy Joe's offers a knowledgeable customer service team ready to assist you in finding the right blinds for your needs.
Buying blinds online also allows you to compare different products. This comparison becomes more manageable with Crazy Joe's Drapery and Blinds. With detailed descriptions and high-resolution photos for each product, you can gain a better understanding of the product's look and feel before making a purchase. And if there are any uncertainties, the customer service team is only a phone call away.
Affordable Blinds Online
What sets Crazy Joe's Drapery and Blinds apart from other online retailers is its commitment to customer satisfaction. From the moment you browse the website to the time your new blinds are delivered to your doorstep, the team ensures that your shopping experience is seamless and satisfactory. With secure payment options, fast shipping, and an easy return policy, Crazy Joe's takes the stress out of online shopping for blinds.
In summary, if you are looking to Buy Blinds Online, Crazy Joe's Drapery and Blinds is the place to go. With its wide range of Quality Blinds Online, affordable prices, easy shopping process, and outstanding customer service, it's no wonder that more and more people are turning to Crazy Joe's for their window treatment needs. So why wait? Start browsing today and discover the perfect blinds for your home or office.