When it comes to window treatments for your Toronto-based commercial space, one of the best options available is Commercial Roller Shades. These shades not only provide the necessary privacy but also add a touch of elegance and sophistication to your workspace. This article will guide you through everything you need to know about Commercial Roller Shades in Toronto.
Commercial Roller Shades, also known as commercial blinds or window shades, are a popular choice for businesses in Toronto due to their functionality and aesthetic appeal. They work perfectly for offices, restaurants, retail outlets, hotels, and any other type of commercial establishment. They are designed to control light, offer privacy, and improve the thermal comfort of the workspace.
Roller Shades Installation Today
One of the main benefits of installing Commercial Roller Shades in Toronto is that they are highly customizable. You can choose from a variety of fabrics, patterns, and colours to match your brand image or interior décor. Whether you prefer a contemporary, minimalist look with crisp lines and monochromatic colours, or a more traditional, opulent ambiance with rich shades and textures, you'll find the perfect roller shades to create the desired aesthetic.
Another notable advantage of Commercial Roller Shades is their ease of operation. They can be easily adjusted to control the amount of light entering the room. This can significantly increase the comfort of your employees and customers, as well as reduce the use of artificial lighting, thereby conserving energy and lowering your utility bills.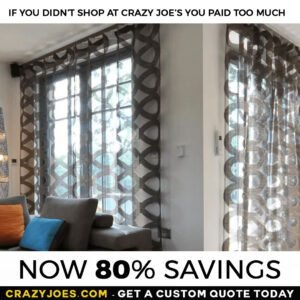 How To Get Window Shading Solutions
The installation of Commercial Roller Curtains in Toronto is a straightforward process when carried out by professionals. Expert installers will ensure that the roller shades are correctly fitted, function smoothly, and look great. They can also provide invaluable advice on the best types of roller shades for your specific needs and budget.
When sourcing for Commercial Roller Shades in Toronto, it's key to choose a reputable supplier. Look for companies with a solid track record of providing high-quality products and excellent customer service. They should also offer a wide range of roller shades to cater to diverse tastes and preferences.
Custom Roller Shades are a popular choice for many businesses in Toronto. With these shades, you can have a unique, tailor-made solution that complements your commercial space perfectly. They can be made to fit any window size and shape, ensuring that every corner of your workspace is well-shaded and comfortable.
Commercial Roller Shades available in Toronto Today
There are various types of Commercial Roller Curtains available in Toronto, each offering distinct advantages. For instance, solar roller shades are designed to block harmful UV rays, thus protecting your furniture and other interior fittings from sun damage. On the other hand, blackout roller shades are ideal for conference rooms and other spaces where complete privacy is required.
In conclusion, Commercial Roller Shades are an attractive, practical, and cost-effective solution for your Toronto business. By installing these window treatments, you can enhance the comfort and productivity of your workspace, while also making a stylish statement. So, whether you're setting up a new office or looking to revamp your existing one, consider Commercial Roller Curtains for your window shading needs in Toronto.