Sheer Drapes
When it comes to enhancing the aesthetic appeal of your home, choosing the right window treatments can have a significant impact. Amongst the various options available, Sheer Drapes stand out for their functionality and elegance, proving to be a timeless addition to any room. In this context, Crazy Joe's Drapery and Blinds is a renowned name in the industry, offering a wide range of stylish and high-quality sheer drapes designed to beautify your home.
Sheer Drapes, often referred to as the Cinderella of window treatments, can transform an average-looking room into a magnificent space, casting a soft and diffused light that sets a serene ambiance. These drapes are not just a decorative element but also provide a certain level of privacy without blocking natural light. As they come in various styles, colors, and patterns, you can choose one that aligns with your decor and personal preferences.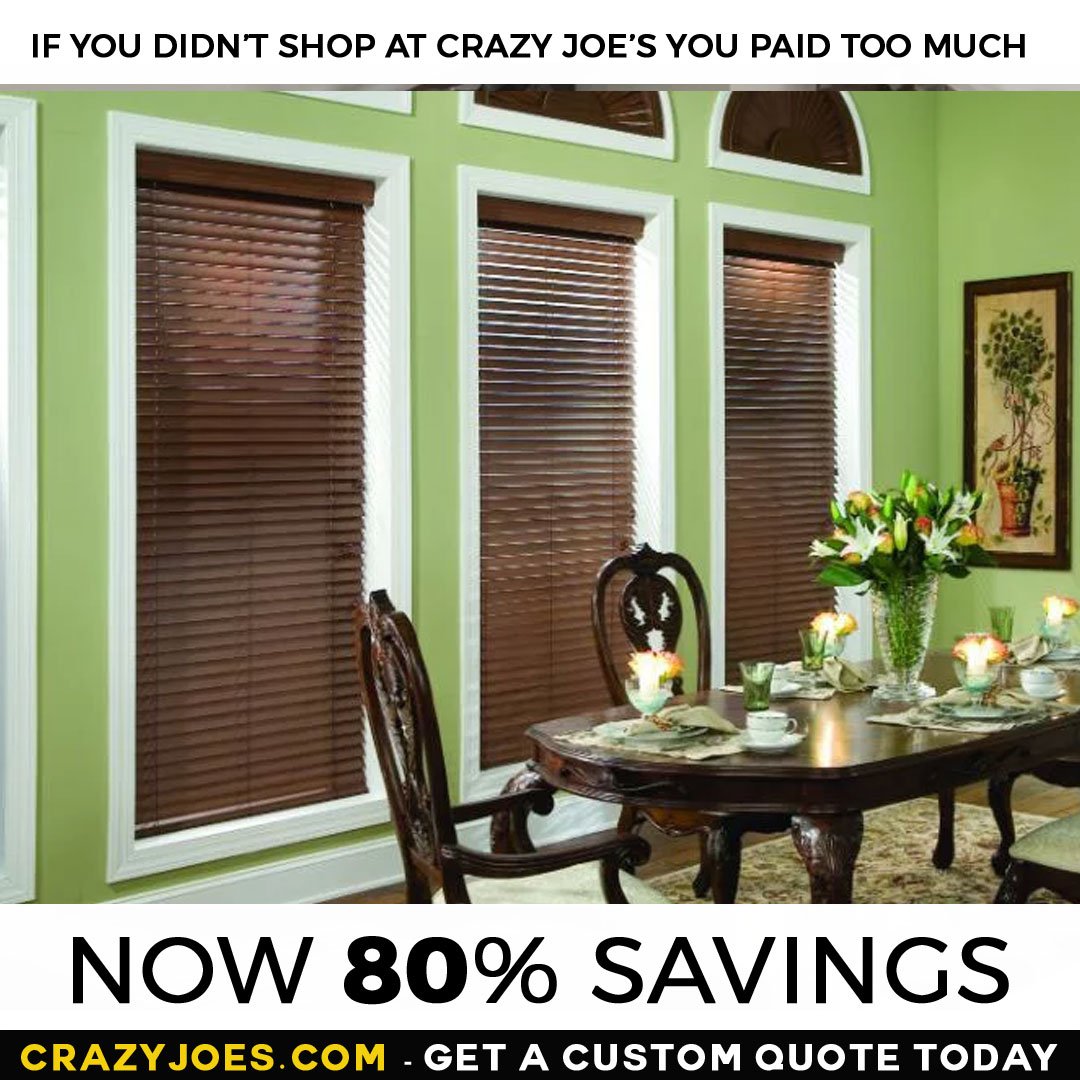 Drapery Trends
At Crazy Joe's Drapery and Blinds, the focus is on offering an extensive catalog of sheer drapes, each product meticulously crafted to meet your expectations. As they understand the importance of quality and durability, they ensure that their drapes are manufactured using top-grade materials that can withstand the test of time.
When you explore the collection of Sheer Drapes at Crazy Joe's Drapery and Blinds, you'll find an array of options that cater to a wide range of decor styles. Whether you're looking for a minimalist design to complement your modern decor or a rich pattern to add a touch of luxury to your classic interiors, you'll find it all under one roof.
One of the notable features of Sheer Drapes is their light filtering capabilities. They allow a gentle amount of light to seep into the room, creating a warm and welcoming environment. Whether it's the first light of dawn or the golden hues of the sunset, you can enjoy these beautiful moments from the comfort of your home with these elegant sheer curtains.
Light Filtering Drapes
At Crazy Joe's Drapery and Blinds, all sheer drapes are designed with this light filtering feature. They effectively balance privacy and natural light, enhancing the overall appeal of your home. Moreover, these drapes are easy to maintain and clean, making them a practical choice for busy households.
Shopping with Crazy Joe's Drapery and Blinds is a delightful experience as they prioritize customer satisfaction. They provide a comprehensive online catalog that allows you to browse through their collection at your convenience, and their expert team is always ready to assist with any queries you may have. In addition, they offer timely delivery and installation services, ensuring a hassle-free shopping experience for all customers.
Elegant Sheer Curtains
In conclusion, Sheer Drapes are a versatile and chic window treatment option that can elevate your home decor. When you choose Crazy Joe's Drapery and Blinds, you're opting for quality, variety, and excellent customer service. So, whether you're revamping your entire home or just changing the drapes in one room, consider sheer drapes from Crazy Joe's for a decor transformation that's both stylish and functional.
Remember, the choice of window treatments can make or break the overall look of your home. So, make a wise decision and choose Sheer Drapes from Crazy Joe's Drapery and Blinds for an elegant and sophisticated look. Their wide range of options, quality products, and excellent customer service make them a trusted choice for all your drapery needs. Explore their collection today and give your windows the makeover they deserve.