Looking to enhance the look and functionality of your windows? Look no further than our blinds store in Pickering! With a wide range of window coverings available, we are dedicated to helping you transform your space with style and functionality. Whether you're looking for blinds, shades, or shutters, our store is your one-stop destination for all your window treatment needs.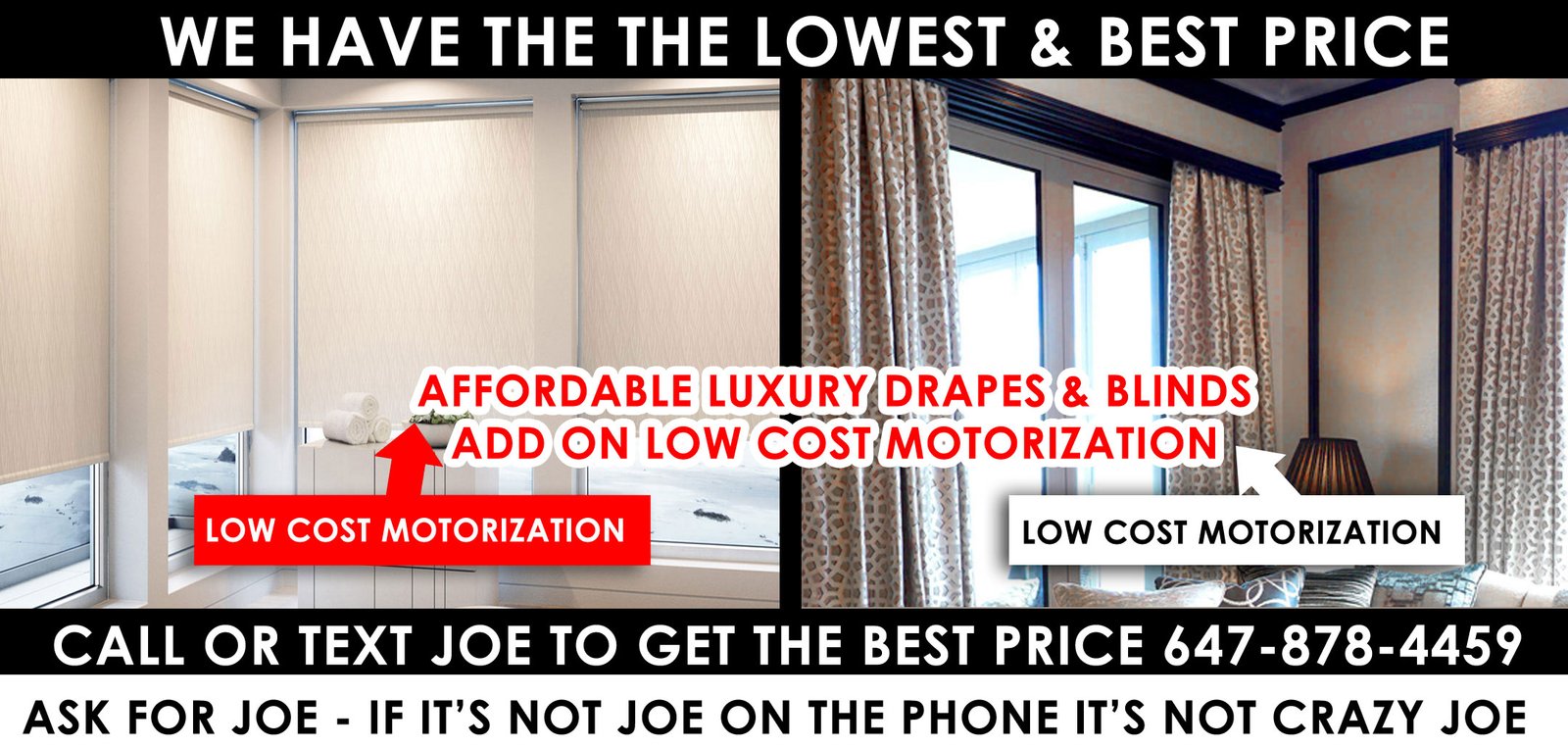 Discover the Perfect Window Coverings at Our Blinds Store in Pickering – Transform Your Space with Style and Functionality!
At our blinds store in Pickering, we understand that every home is unique, and that's why we offer a diverse selection of window coverings to suit your individual taste and needs. From sleek and modern blinds to elegant and classic shades, we have something for everyone.
Our knowledgeable staff is here to guide you through the process of selecting the perfect window coverings for your home. They will take the time to understand your preferences and provide expert advice to help you make the right choice. With a variety of materials, colors, and patterns available, you can easily find the perfect window coverings to complement your existing décor and create a cohesive look throughout your space.
But it's not just about style – functionality is equally important. That's why our blinds store in Pickering offers advanced features such as motorization and smart home integration. With motorized blinds or shades, you can effortlessly adjust the amount of light and privacy in your home with just a push of a button. And with smart home integration, you can control your window coverings from anywhere using your smartphone or voice commands. It's a convenient and modern solution that adds both comfort and efficiency to your daily life.
Our Blinds Store in Pickering
When you visit our blinds store in Pickering, you'll be amazed by the endless possibilities that await you. We offer a wide range of premium window treatments that are not only beautiful but also durable and long-lasting.
Whether you're looking for blinds that provide optimal light control, shades that filter natural light, or shutters that offer both privacy and insulation, we have the perfect solution for you. Our window coverings are made from high-quality materials that are built to withstand the test of time. You can trust that your investment in our window treatments will not only enhance your home's look but also provide you with years of enjoyment.
In addition to our diverse selection of window coverings, we also provide professional installation services to ensure a seamless and hassle-free experience. Our team of experts will measure and install your chosen window treatments with precision, leaving you with a finished look that exceeds your expectations.
Don't settle for ordinary window coverings when you can elevate your space with style and functionality from our blinds store in Pickering. Visit us today and discover the perfect window treatments that will transform your home into a haven of beauty and comfort. With our wide range of options and knowledgeable staff, you can trust that you'll find the perfect solution for your windows. Don't wait any longer – come and dive into a world of endless possibilities at our blinds store in Pickering!